CLS welcomes first Mexican settlement member to CLSSettlement
Article
Article
CLS, a market infrastructure group delivering settlement, processing and data solutions, announced today that Banco Monex has joined as a settlement member.
Banco Monex joins 69 other leading banks in becoming a settlement member in CLSSettlement, the world's leading payment-versus-payment settlement service for the global foreign exchange market – which settles USD5 trillion on an average day on behalf of its clients. Banco Monex will benefit from reduced settlement risk, improved efficiencies and increased liquidity to support its currency trading operations.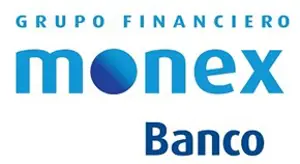 "I could not be more pleased to welcome Banco Monex as the first Mexican bank to participate directly in our settlement service", said David Puth, CEO of CLS.
"Participation in CLSSettlement continues to grow, and our settlement members, such as Banco Monex, play a critical role in ensuring market participants have access to the highest standard of risk mitigation to support their trading operations and enable us to deliver a safer and more stable FX market. We look forward to continued growth in the Mexican market."
Mauricio Naranjo, CEO of Grupo Financiero Monex commented: "Joining CLS as a member with direct participation in the CLS settlement service is an important milestone for Banco Monex. The Mexican peso is the most actively traded currency in the Latin American region, and mitigating settlement risk is a key priority for many institutions. Participation within the CLS ecosystem will enable us to achieve this goal for our operations and through time for our clients as third parties, while significantly enhancing liquidity efficiencies for the Mexican market."