CLS wins best FX market data provider in 2019 FX Week e-FX Awards
Article
Article
CLS, a market infrastructure group delivering settlement, processing and data solutions, today announces that it has won the "best FX market data provider" in the FX Week e-FX 2019 Awards for its suite of market data products – CLSMarketData.
CLSMarketData is based on the largest single aggregated source of FX executed trade data available to the market. The data products are comprised of CLS's volume data and volume-derived datasets and therefore provide an invaluable resource, given the depth and breadth of market coverage, both historically and currently, with intraday offerings. The data is of particular interest as it is derived from transactions that have actually been executed. The data products are platform-agnostic and support a broad range of applications, including trading strategies, predictive analytics, best execution, transaction cost analysis, market positioning and risk management.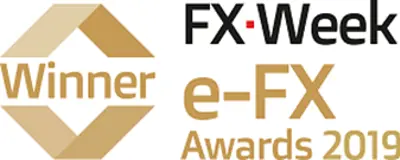 Commenting on the award, Alan Marquard, Chief Strategy and Development Officer, CLS said, "Market data plays a vital role in how traders make trading decisions, monitor the success of their strategies and verify the quality of execution for their institutions and their clients. 
Given our role at the center of the FX market, we are uniquely placed to offer market data products to the FX industry. We are really pleased that the quality of our offering has been recognized by the FX Week award win."
Available market data reports include: