Neudata Summit 2020
Event
Event
We are pleased to participate in the Neudata Summit 2020, San Francisco
The CLS team joins other industry practitioners to look at using the latest alternative data in their processes.
Femi Opeodu, Head of Data Distribution and Marc Socha, Regional Sales, Americas will be there to discuss our solutions to help reduce risk and create efficiencies for your organization.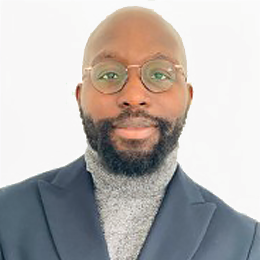 Head of Data distribution
CLS
Femi joined CLS in 2018 and is Head of Data Distribution, responsible for new product development and overseeing existing products within the Data service line.
Femi joined CLS from Bloomberg where he was part of the Enterprise Data Sales and Business Development team. His role involved sales of Bloomberg's suite of enterprise-wide data products, ranging from reference data, real-time data, regulatory, alternative data, accounting and third-party content. He has over a decade of market data experience having held previous business development roles in Derivatives, FX, Energy, Agriculture, Oil and Gas, Metals and Shipping across several European countries.
Femi holds a BSc Business Economics and MSc Global Banking & Finance.