Marc Bayle de Jessé joins CLS as new CEO
Article
Article
European Central Bank director begins role at global FX market infrastructure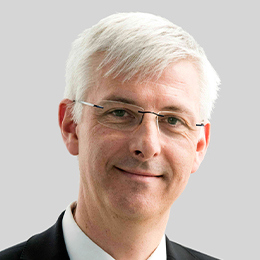 CLS, a financial market infrastructure delivering settlement, processing and data solutions, today announces that Marc Bayle de Jessé has joined CLS as its new CEO, based in New York.
Marc joins CLS from the European Central Bank (ECB) where he was a Director General, Market Infrastructure and Payments and Chairperson of the Market Infrastructure Board.
Marc brings a wealth of global market infrastructure and payments experience to CLS. In his previous role, Marc was responsible for defining and steering the implementation of policies in market infrastructure and payments - a key part of which was to oversee development of services to address the challenges of digitalization, cyber threat and globalization to the market infrastructure and payments sector.
Marc joined the ECB in 1997 and held a number of senior positions. As Chairman of the European System of Central Banks Market Infrastructure and Payments Committee, and member of the BIS Committee for Payments and Market Infrastructure, he contributed significantly to the development of regulations and international standards for financial market infrastructures.
Prior to the ECB, Marc was Senior Advisor in the General Secretariat at Sicovam SA, the French central securities depository - now part of the Euroclear Group - which manages the French securities settlement system.
More information on his appointment can be found here