Royal Bank of Canada goes live on CLSNow, CLS's same-day FX settlement service
Article
Article
CLSNow allows CLS's settlement members to mitigate the loss of principal and other elements of settlement risk for same-day trades, including the out-legs of CLSSettlement in/out swaps.1 It provides settlement members with access to trade-by-trade matching and PvP gross settlement on a near real-time basis in the Canadian dollar, euro, Swiss franc, UK pound sterling and US dollar.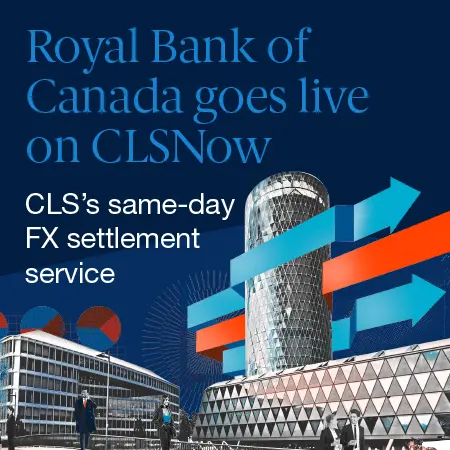 "Removing risk and improving availability of intraday liquidity are significant benefits of the CLSNow service. We look forward to being able to leverage these advantages to provide a best-in-class offering to our clients."
Jim Byrd
Global Head, Macro Products
Royal Bank of Canada
Currently, the daily gross value (USD equivalent) that is settled in the same-day FX market across CAD, CHF, EUR, GBP and USD is approximately USD300 billion. Treasury departments within banks often have to source large amounts of currency at short notice, and an intraday currency settlement service that optimizes the use of available liquidity in the same-day market helps them achieve this.
RBC's go-live on CLSNow comes at a time when, as a result of increasing settlement risk, policymakers and market participants have acknowledged the need for greater PvP adoption. Recent calls to address settlement risk include building block 9, "Facilitating increased adoption of PvP", and related action items in the Financial Stability Board's Cross Border Payments Roadmap, as well as the Global Foreign Exchange Committee's updated version of the FX Global Code, which places greater emphasis on using PvP settlement mechanisms where available.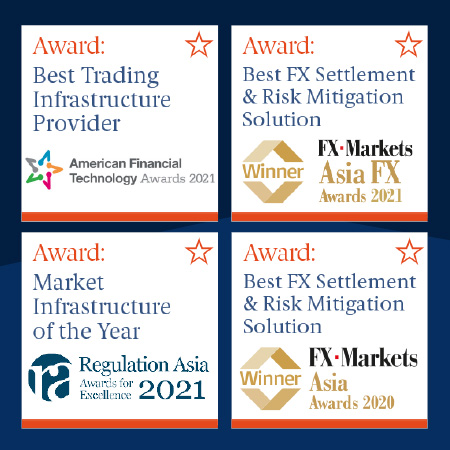 Commenting on the announcement, Lisa Danino-Lewis, Chief Growth Officer, CLS said, "We are delighted to welcome RBC as the latest participant to join CLSNow, our centralized settlement solution for the same-day market. As more settlement members join the service, participants will further benefit from the liquidity optimization and funding efficiencies the service delivers."

1 In/out swaps is a CLSSettlement mechanism through which settlement members are able to reduce the liquidity needed to fund settlement by allowing some of the funding to be spread to other times during the day.