Sibos 2022
Event
Event
CLS joins the global financial community at Sibos to discuss themes including:
Progressive finance for a changing world
Embracing the digital landscape and technological opportunities
Driving sustainability and ethics 
Succeeding in uncertain times 
Register for Sibos or contact the CLS team to discuss how our market-wide solutions can help reduce risk, optimize liquidity and create operational efficiencies for your organization.
Keith joins leading industry experts on a panel to discuss 'Foreign exchange for a changing world'. 
Moderator
Graeme Jeffrey
Partner, BAIN
Panellists
Jayna Bundy
General Manager, Global Treasury & Financial Services, Microsoft 
Arjun Jayaram
Founder and CEO, Baton Systems
Ayesa Latif
Head of EMEA Electrronic FX Sales, Citi
Simona Stoytchkova
Head of Global Markets and Digital for Continental Europe, State Street Bank International GmbH

11 October
10:15 - 11:15 (BST)
11:15 - 12:15 (CET)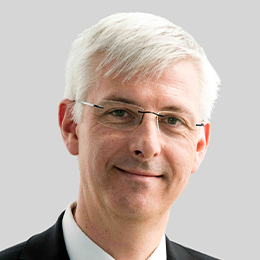 Chief Executive Officer
CLS
Marc joins Juliette Foster on Sibos TV to discuss the heightened public policy focus on FX settlement risk and how the industry is responding.
12 October
08:00 - 09:00 (BST)
09:00 - 10:00 (CET)