AFME Operations, Post Trade, Technology and Innovation Conference
Event
Event
How can European markets build towards T+1 settlement whilst also reducing settlement fails?
What role does data play in achieving this?

Join us at AFME Optic and find out how our standardized, automated bilateral payment netting calculation service, as well as our standardized post-trade monitoring and reporting tool, can help reduce operational risk within your business.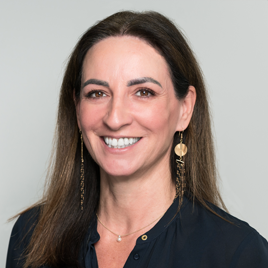 Lisa is CLS's Chief Growth Officer and oversees a team in Hong Kong, London, New York and Tokyo. Based in London she is responsible for growing CLS's client base globally, as well as the adoption of CLS's broader portfolio of products focusing on three business lines – settlement, processing, and data.
Lisa Danino-Lewis, CLS Chief Growth Officer, will join the: 

Panel discussion: T+1 and the path to Settlement Efficiency

Moderator:
Alan Cameron, Head of Advisory FIC Client Line, BNP Paribas
Additional speakers:
Jesús Benito, Head Domestic Custody & TR Operations, SIX
Matt Johnson, Director, ITP Product Management & Industry Relations, DTCC
Sachin Mohindra, Executive Director, Goldman Sachs

Tuesday 17 October
16:25 (CET)